Spoons and bowls carved by Cliff Hurst from native woods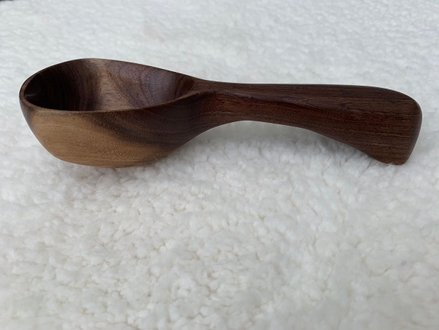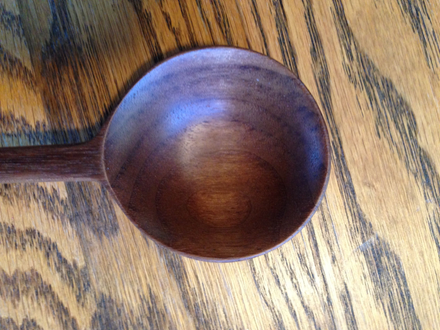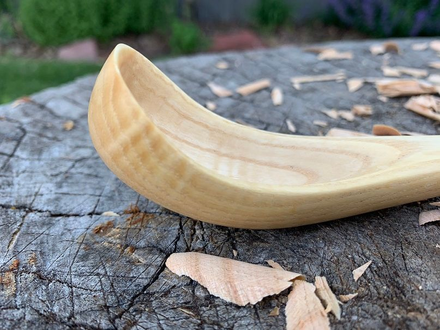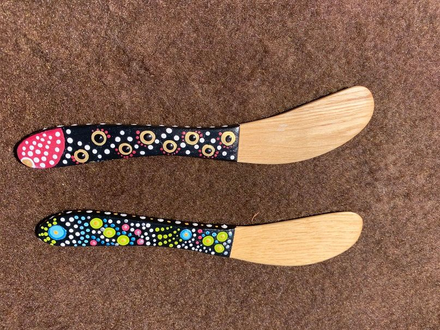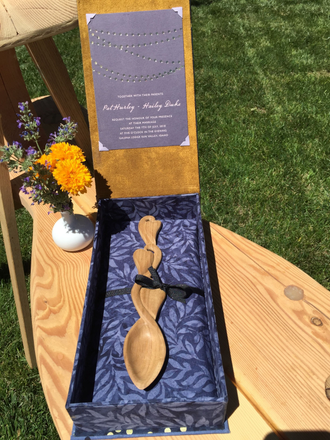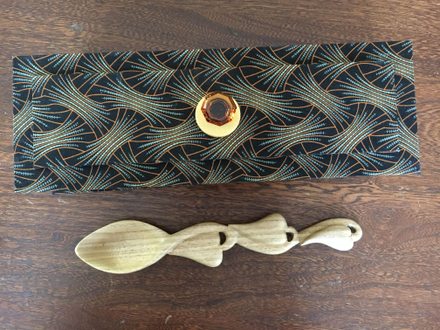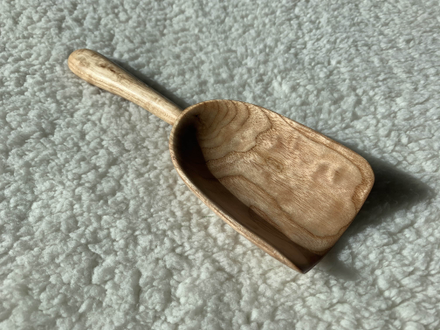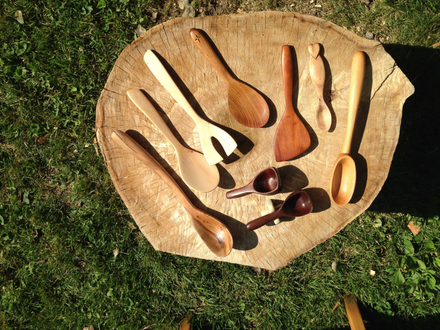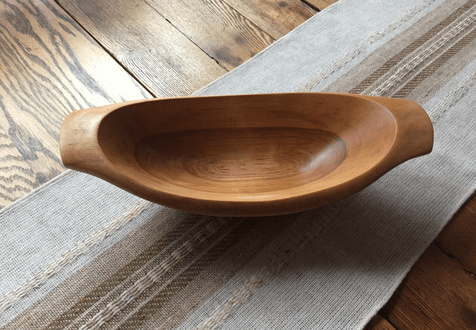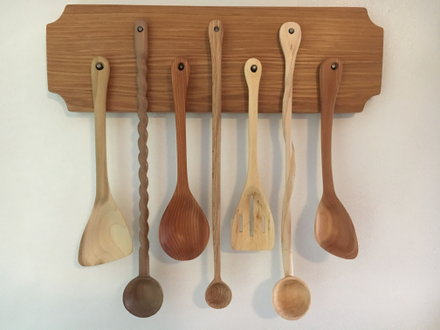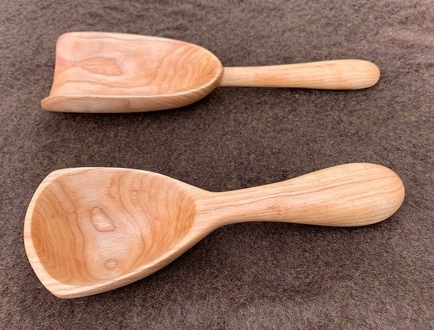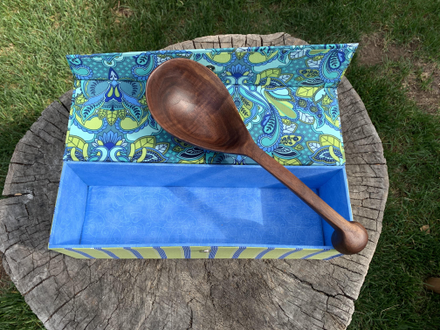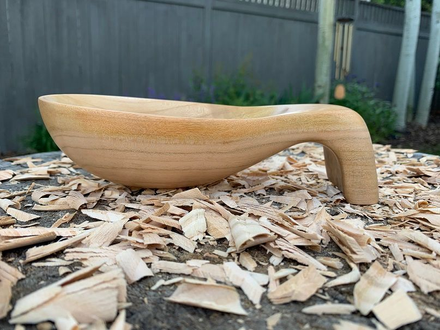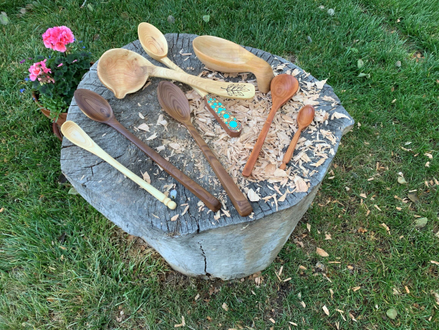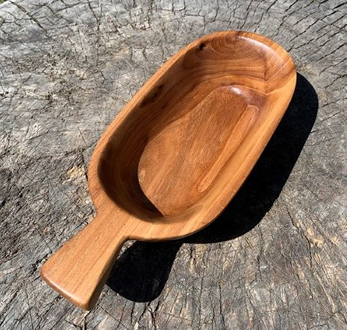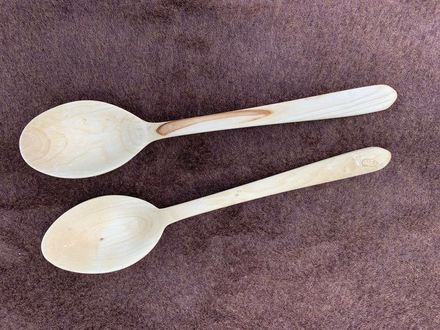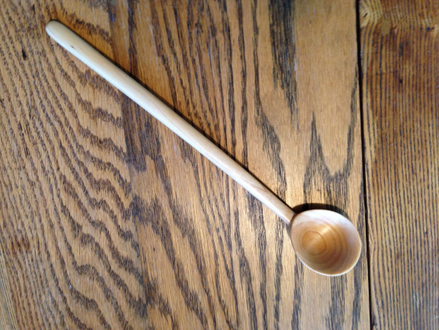 I am a professor of entrepreneurship by profession. And I carve wooden spoons and bowls on the side. It's a great way to get out of my "head" and into my "hands."
Four values guide my work. 1.
Choose form over function
. I aim to carve wooden spoons and bowls that are functional as well as beautiful. I am driven to reveal the natural beauty inherent in wood and strive to evoke what boatbuilders call"fair curves" in all that I carve. If ever push comes to shove, though, I will opt for beauty over function. 2.
Embrace imperfection
. The most beautiful wood comes, often, from the crooked parts of trees. I shun the industiral notion of perfection that is exemplified in milled lumber. Likewise, I embrace the imperfectons inherent in my own skills as a woodcarver. Perfection is a compass, not a destination. I strive to acknowledge the beauty in my current state of craftsmanship while simultaneously striving always to get better. 3.
Share the learning
. I want this craft business to be a living laboratory that gives me real-world experience in mastering the arts of social media and online marketing. I do this in order to bring current "street cred" into my classrooms where I teach entrepreneurship and startup marketing principles. 4.
Have fun
. I stared carving as a hobby. Gradually, it morphed into a business idea. Business is fun; carving is fun. Sometimes, though, the demands of both may collide. When they do, I will opt for fun. After all, it's a side gig; not my full-time job. I remain a professor by vocation; a woodcarver by avocation. See my other professional websiste at:
www.cliffordhurst.com
and look for my Carved By Cliff store coming soon to Etsy and more photos on Instagram.

To find out more and to be the among the first to know when our Carved by Cliff store goes live on Etsy, email me at: cliff@cliffordhurst.com.